Main staff

Support Staff

NSD Family Ministries
Vision Statement
Prepare families for the Kingdom of God to help hasten the coming of Jesus Christ.
Mission Statement
The NSD Department of Family Ministries seeks to nurture and strengthen individuals,
marriages, and families by promoting unity among family members, connecting with the
community, and empowering every family for discipleship, service, and mission.
Adventist Family Ministries is…
Adventist Family Ministries reinforces and encourages wholesome families. It helps individuals build and maintain strong family relationships because it recognizes that healthy Christian families make strong members for the kingdom of God and present a winsome witness to the community around them. Adventist Family Ministries promotes understanding, acceptance, and love within the family and in the larger family of God and fosters the reconciliation and healing between the generations promised in the Elijah message of Malachi 4:5, 6. It extends hope and support to those who have been injured and hurt by abuse, family dysfunction, and broken relationships.
Adventist Family Ministries fosters competence in a variety of interpersonal skills needed in relationships. It provides growth opportunities through family life education and enrichment. It encourages individuals, married couples, and families to avail themselves of professional counseling when necessary.
An adequate ministry to families will include:
premarital guidance available to all couples before marriage;
marriage strengthening opportunities.
parent education, with attention given to the special needs of single parents and step-families; instruction in family to family evangelism; https://family.adventist.org/people/couples/
and support ministries to help families with special needs.
FAMILY MINISTRIES I WILL GO STRATEGIC PLAN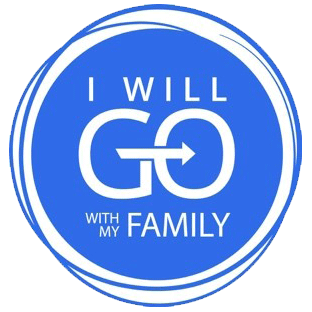 I Will Go is the Seventh-day Adventist Church's strategic focus for the 2020-2025 quinquennium. This experience is meant to involve all church members around the world in reaching the world. This initiative is also designed to inspire and equip church members to use their God-given spiritual gifts in witness and service for Christ.
In Adventist Family Ministries we have included the emphasis of family?hence, I Will Go with My Family. Like Moses in Egypt, whose vision and mission it was to leave that experience of bondage with every single member of the Hebrew family, it is also our commitment to involve every member of our families in mission as we prepare for the coming of the Lord. As such, We will go with our young and old. We will go with our sons and daughters… (Exodus 10:9).
In the Adventist Family Ministries Strategic Focus 2020 ? 2025 brochure you will find the three areas of emphases (Mission, Spiritual Growth and Leadership), seven Objectives and 20 KPIs Adventist Family Ministries across the world will be working with during the 2020-2025 Quinquennium.
RESOURCES
Click to Download the Strategic Focus 2020-2025Download
Where Are the Elijahs PPT prep.pptxDownload
FAMILY TOGETHERNESS WEEK OF PRAYER: Rebuilding the Family AltarDownload
2022 ADVENTIST CONFERENCE ON FAMILY RESEARCH AND PRACTICEDownload
2023 Adventist Conference on Family Research and Practice – PosterDownload
2023 Adventist Conference on Family Research and Practice – Social MediaDownload
Back to the Altar
More Resources
Click to Download the Calendar of the YearDownload
Link
Facebookhttp://www.whiteestate.org/about/egwbio.asp
Instagramhttp://www.whiteestate.org/links/links.asp
Telephone : 031) 910.1529
FAX : 031) 919.4412