Main staff

Support Staff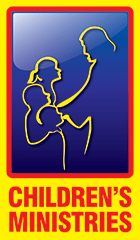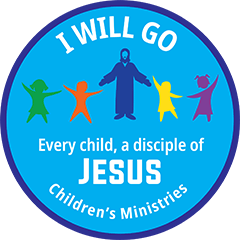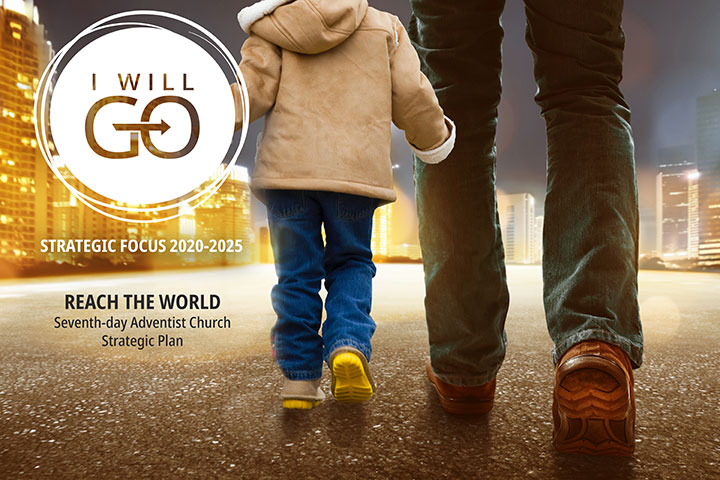 [1] REACH A CHILD REACH THE WORLD: I WILL GO 2020 – 2025
The mission of the Children's Ministries Department is to nurture children into a loving, serving relationship with Jesus.
We seek to fulfill our mission by developing the following:
Grace-oriented ministries , in which all children will experience the unconditional love of Jesus, find assurance of acceptance and forgiveness, and make a commitment to Him and develop their faith.
Inclusive ministries , in which the volunteers who minister and the children to whom they minister will be valued and involved regardless of race, color, language, gender, age, abilities, or socio-economic circumstances;
Leadership ministries , in which volunteers are empowered, trained, and equipped for effective ministry to children;
Service-oriented ministries , in which children are given opportunities for hands-on service to people in their neighborhood or city, which could establish a pattern of outreach to others that may well continue through life;
Cooperative ministries , which involve working in partnership with other ministries, such as family ministries, Sabbath School, and stewardship, to support and help parents develop the faith of their children.
Safe ministries , whereby our churches adopt safeguards to protect children from physical, emotional, and spiritual abuse; to choose volunteers with high spiritual and moral backgrounds; and to minimize the church's liability; and,
Evangelistic ministries , in which children who are not enfolded in the church family will be introduced to the love of Jesus through outreach-programs such as: Vacation Bible Schools, children's branch Sabbath Schools, Neighborhood Bible Clubs, and Story Hours.
WE ARE FACED WITH A HUGE AND CHALLENGING TASK, BUT WE BELIEVE THAT THROUGH THE POWER OF THE HOLY SPIRIT, WHEN WE:
Reach a Child, Reach the World !
[2] REACH A CHILD, REACH THE WORLD: I WILL GO
Strategic Focus 2020-2025
Children's Ministries seeks to reach every child regardless of race, language, socio-economic status, or religion with the good news of the salvation of Jesus. We seek to reach children in schools, at churches, on the streets, or in our organized programs. In order for us to get to the thousands of children with the gospel, we need everyone, both adults and children to be proactive in going out to share the love of Jesus.
We want to inspire and unite our Adventist children to participate in this new initiative, I Will Go , so as to get involved in the mission of the church. We want to lead them and come alongside them as they go and witness and proclaim the everlasting gospel to all their friends. We want our children to go and serve others in their community, building friendships, and sharing the love of Jesus with everyone they come in contact with.
I Will Go strategic initiative is rooted in the Great Commission in Matthew 28, which calls Jesus' followers to go and preach the gospel and make disciples of all nations. Jesus is calling all children and teens to also participate in His gospel commission. This initiative has 10 objectives, divided into three categories.
Mission Objectives
To help children and teens to be involved in the mission of the church.
To foster a lifestyle of witnessing and disciple-making in children and teens.
To reach children and teens in the cities and the 10/40 Window.
To develop resources for children and teens to use in witnessing and sharing the gospel.
Spiritual Growth Objectives
To help children and teens grow spiritually in their lives through Bible studies, personal devotions, prayer, reading of Ellen White's books, and witnessing.
To involve children and teens in Total Member Involvement in evangelistic activities, such as preaching, prayer, sharing literature, singing, inviting friends to meetings, and in community service.
To encourage children and teens to attend Sabbath School, worship services, church schools, and church activities.
Leadership Objectives
To train children and teens in leadership roles through a variety of growth opportunities.
To involve children and teens in intergenerational worships.
To develop more training resources to reach children and teens in the cities and the 10/40 Window.
Holy Spirit Objectives
To be defined as the Holy Spirit leads.
RESOURCES
Click to Download the Children's Ministries Coordinator Handbook.
placemats.zipDownload
More Resources
https://children.adventist.org/
Click to Download the Calendar of the YearDownload
Telephone : 031) 910.1529
FAX : 031) 919.4412