"This is the most meaningful beginning of my life."
The 21st batch of PMM (Pioneer Mission Movement) missionaries shared their vision and hope that God will guide them in their mission fields during their final dedication worship service before their departure.
Kim Sunhwan, NSD Adventist Mission Director and PMM Coordinator reminded them of Moses' words to the Israelites when they faced the Red Sea: "Do not be afraid. Stand firm, and you will see the deliverance the LORD will bring you today. (Ex. 14:13)" He urged them to focus on God, even when they cannot see the way ahead or find a way out.
The missionaries sought God's guidance as they contemplated their mission of spreading the gospel throughout the world. They shared their aspirations as they embark on their mission.
■ Missionary Kim Sun (1000MM Associate Director, Philippines): As a missionary called by God, I will go to the mission field not as an administrator but as a missionary. I was concerned about how I will go and train the 1000 missionaries. My role is to wake up early every morning, pray, and receive spiritual nourishment from heaven and pass it on to the missionaries so that they can fulfill their mission of spreading the gospel with determination. Living as a young foreign missionary is a great privilege and blessing, and I will work hard wherever I am placed. I will pray for all of you and for our churches in Korea.
Missionary Lee Ari (Wife of Kim Sun): I joined the 1000 Missionary Movement when I was 23 years old. Now, I am a mother of two children and a pastor's wife. When I joined the 1000 Missionary Movement many years ago, I prepared many things to use in the mission field. However, everything I planned was useless because I was called to serve on the campus. As I recalled this memory while packing my bags, I decided to give up human-centered plans and put everything in God's hands. I still feel nervous and worried, but I believe that if I trust in God, He will guide me and my family. I want to be a missionary who only focuse on the Lord.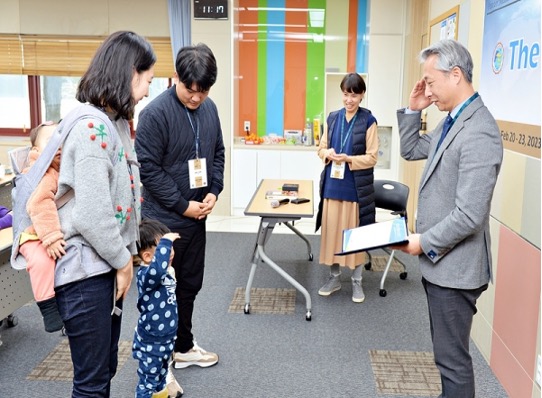 ■ Missionary Jeong SungYong (Director, East Indonesia 1000 MM Training Center): In January, I visited Indonesia with the confidence that I would do much better than the time when I was a 1,000 MM missionary 20 years ago. However, I found myself weaker than I thought. Now my concerns and worries are bigger than before, and I am wondering if I can fulfill my duties well enough.
Through this training, I have resolved to fulfill God's vision with my best effort, looking only to God as my guide. I may be inadequate to handle the given tasks, but I will work hard and strive to fulfill the mission that God gave, so that I will not be ashamed before the Lord.
Missionary Jang YooJin (Jeong SungYong's wife): From the beginning, I experienced that God is with us at the airport. I had packed too much luggage and exceeded the weight limit, but someone came and vouched for us, and we were allowed to proceed without additional payment. At that moment, those words sounded like the voice of Jesus, and I felt empowered knowing that the Lord is with us.
Although I am anxious about the unfamiliar surroundings, I have decided to focus on Jesus, who slept peacefully amid the storm. Even though we will face new experiences, we will look only to the Lord and live each day with gratitude and grace. I believe that there is a purpose for us, just like in the praise lyrics that say, "I have a lot to do in this sad world, so you send me." I am convinced that the One who created the whole universe will manage our lives and ministries.
Honestly, if you ask me if I can do well, there is no answer because I cannot do anything on my own. If God does not help me, I can do nothing. I will simply rely on God's Word and look to Him as I go to the mission field. We are weak, yet God called us and is with us, and for that, we are grateful. Now, we will boldly go to the mission field."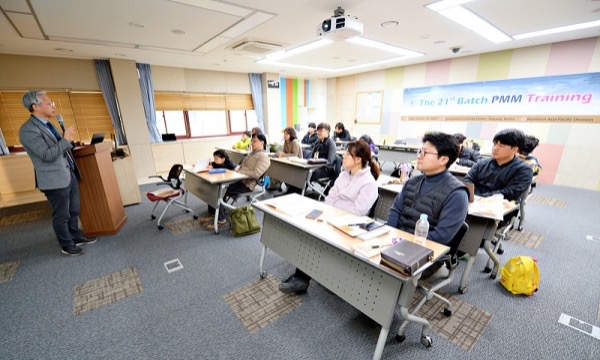 ■ Missionary Lee SeungJin (Chiba International Church pastor): After hearing the news that I was assigned to Chiba International Church, I made many plans accordingly. I even considered to work as what I did before at the SDA language Institute, " On the other hand, I wanted to study Japanese harder and give the local church members what they need and fulfill the demands of the church members. I thought that if I teach the Bible in Japanese, and invest more time and money for the mission, I would make a good results.
However, I received a pastoral assignment to serve both the Chiba International church and a local Japanese church. So I had to consider different directions. I gathered various information, and made plans to try this and that. But in the end, I decided on "Zero Base" that I just go and experience everything there one by one. I will never rush. I will not go ahead of God. In that sense, my vision is to "start from zero."
I will take one step at a time as an internship pastor stepping into the ministry. I will go like a child who knows nothing. I will be a humble minded person and lay down completely for God to use me. I will follow the Lord's guidance. I will engrave the saying in my heart, "I would rather wear out than rust out." Even though I may not know everything now, I will do my best with what I have.
Missionary Maeng SunOk (Lee SeungJin's wife): While packing our luggages, this thought came into my mind, "I am going there because I received a call. Why should I make a plan? " I am considering what type of ministry I can contribute to the local community with my talents and various certificates.
Our family is inevitably in a situation where we must leave our children at a boarding school . I am worried about how our youngest child will endure it. At the same time, I am looking forward to see how God will help them to grow and lead our family in His guidance. In conclusion, since we all know that God always leads us to the best path, we will go in faith. I hope that my family will stay in love and sharing God's blessings together.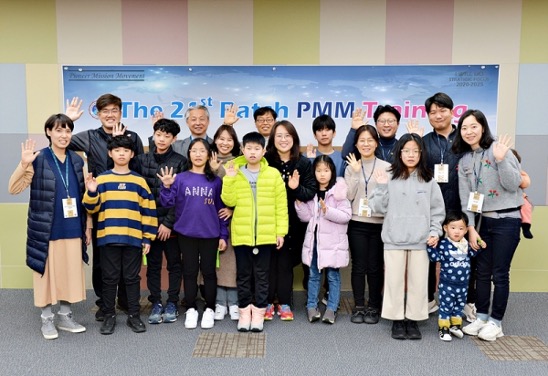 ■ Missionary Choi B. G. (Ethiopia): I visited my mission field last January. Although the mission field is in Ethiopia, the assigned work is to support Yemeni refugees. However, I hardly saw any Yemeni refugees there. Moreover, I cannot communicate with them as I do not speak Arabic. I was frustrated during my few days of stay there, thinking, "What can I do here?". I have nothing to boast about my plans or confidence. I can only rely on God who opens the way in invisible places. I decided to follow Him with a pure heart like a child. When He opens the path of power and history, I hope to witness the glory of everything and experience His grace as well.
Missionary Choi K. M. (wife of Choi B. G.): I received many questions like "How did you think of going to Africa?" It was the same when I went to the Philippines three years ago, but it was not my will but entirely the heart that God gave me. It is a 'participation'. I just participate in the gospel ministry rather than trying to do something. We can only be effective in the gospel ministry when we respond to God's call.
Even if the reality is so different from what I thought, even if I cannot do anything, even if I hesitate without courage, He will come to us through angels, comfort us, and give us peace. We all know that we are happiest when we walk with the Lord. The mission fields are different, but I hope we can give and receive courage by praying whenever we think of each other.