Sahmyook University's International Education Center held a sports day on Sept. 18, 2022, for the international students at the school gymnasium. The event was organized to promote unity among international students, to welcome new students, and to provide a place for international students to socialize. About 80 international students, including language students, undergraduates, and graduates, participated in the event.
The sport event included group jump rope, kangaroo relay run, balloon game, a raffle draw, and many other activities. The students competed enthusiastically in teams or individually while strengthening their friendships.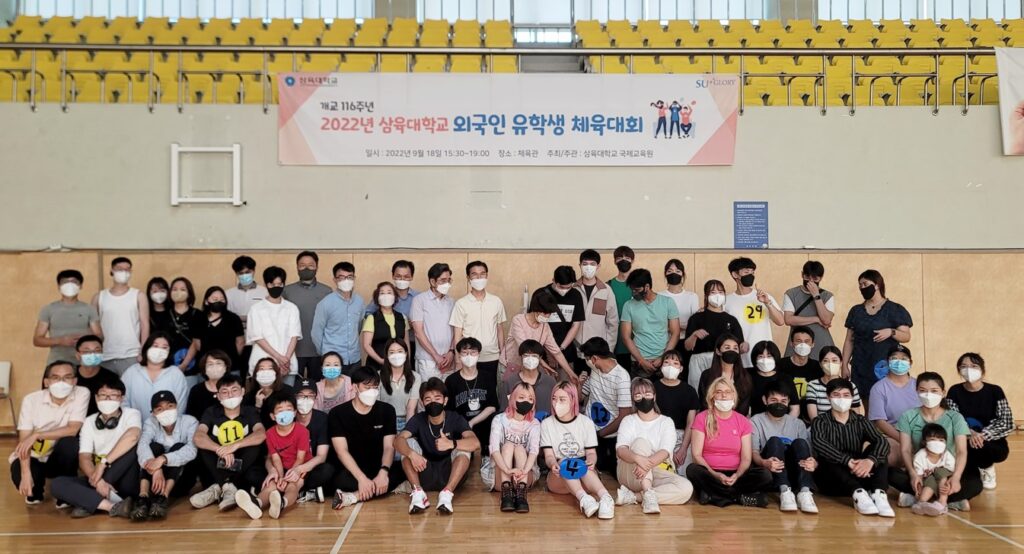 Sou Deyuan, a junior from China studying in the department of Food and Nutrition said, "It was a pity that there weren't many opportunities to engage in face-to-face activities due to COVID-19, but thanks to the sports day event, I was able to make many new friends and make good memories."
Yang JaeWook, director of the International Education Center, said, "I hope this event will help international students adjust to life in Korea and their university life."
Currently, 555 international students from 21 countries, including the United States, China, Japan, India, Russia, Turkey, Taiwan, Nigeria, and the Philippines, are enrolled in Sahmyook University.