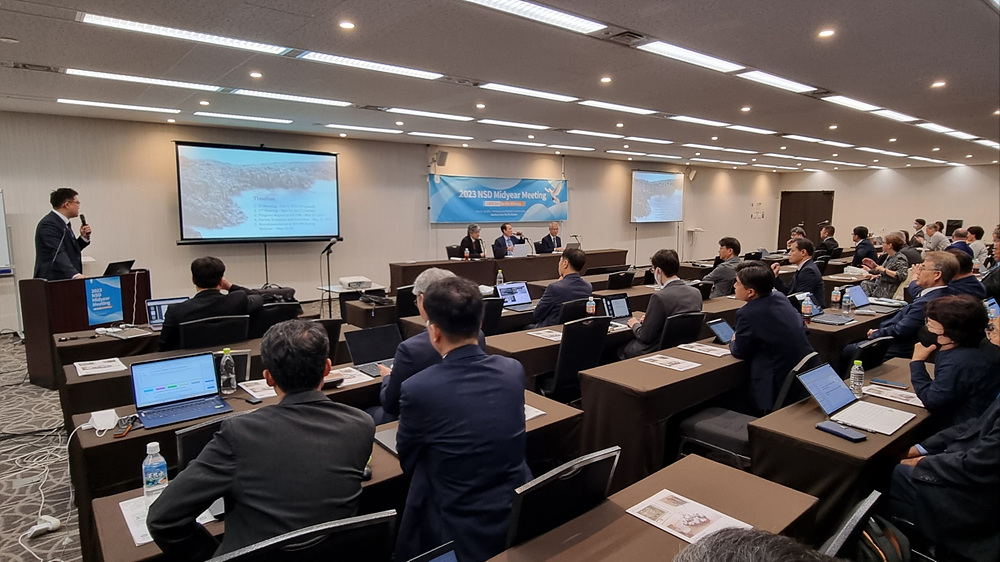 During the 2023 Mid-Year meeting of the Northern Asia-Pacific Division (NSD) held in Yokohama, Japan, a significant decision was made to establish the Jeju Mission Field as a new mission within the Korean Union Conference.
With this decision, the Jeju Mission Field, previously a missionary district, will now operate as an independent mission area. The Executive committee will be responsible for formulating the bylaws of Jeju, appointing officers for the Jeju Mission, and determining the founding meeting date.

Subsequently, the Jeju Mission Session will elect Executive Committee members and officers. The membership of the new Jeju Mission field will be proposed and finalized at the Korean Union Conference Annual Council scheduled for December 2025. Additional steps will include establishing the bylaws of the Jeju Mission Session based on the model bylaws of the General Conference, appointing Jeju Mission Field officers, and conducting the inaugural meeting of the Jeju Mission Session.

In a phone interview with The Seventh-day Korean Adventist Review, President Choi Sung-Koo, the president of the Jeju Mission, expressed his excitement upon receiving the news from Japan. He highlighted the significance of this decision, stating that it would propel the Jeju Mission to new heights and serve as a valuable opportunity for growth.
Furthermore, the Northern Asia-Pacific Division annual meeting included a presentation on the activities of the 'Jeju New Mission Field Judging Team.'

Pr. Hyun Min Kim, Associate Secretary, and Adventist Mission, provided details on the journey towards establishing the new convention. The Jeju Mission Field held an extraordinary meeting on October 6 of the previous year to propose the establishment of this convention. Subsequently, the Korean Union Conference received a final resolution from the Jeju Missionary Mission and presented it to the North Asia Division Executive Committee, which conducted an extensive review before granting final approval during the committee's vote at 8:58 p.m. This historic decision marks the first time in 45 years that a "convention" has been organized within the Korean Union Conference.