Dr. Yo Han Kim, the current NSD Adventist Mission director and assistant to the president, was elected as the president of the Northern Asia-Pacific Division of Seventh-day Adventists.
The executive committee of the Seventh-day Adventist church during 61st General Conference Session, which convened in the morning of the 8th of June, elected Dr. Kim as the new spiritual leader of the Northern Asia-Pacific Division.
Pastor Kim, the newly elected president of the Northern Asia-Pacific Division, has served as the director of Adventist Mission, Pioneer Mission Movement, and as an assistant to the NSD President since June 2021.
Born on August 24, 1959, he began his pastoral ministry at West Cheonan Church of the Middle-west Korean Conference in 1991. While pastoring at Jeongsan Church in 1996, he was called to serve at the 1000 Missionary Movement Training Center and has served both as an associate director and as a director for 10 years.
He then returned to Korea and served as a director of general affairs at Sahmyook Health University. After his service at Junggok Church in the East Central Korean Conference, he was sent by Sahmyook University to serve as an overseas missionary in Uganda from March of 2013 to February of 2015.
Upon returning to Korea, he devoted himself to local church work at Gangneung Central Church and then in the following year, he was appointed as the president of the Mongolian Mission by the Northern Asia-Pacific Division in order to spread the Three Angels' Messages to the "Land of Chinggis Khaan."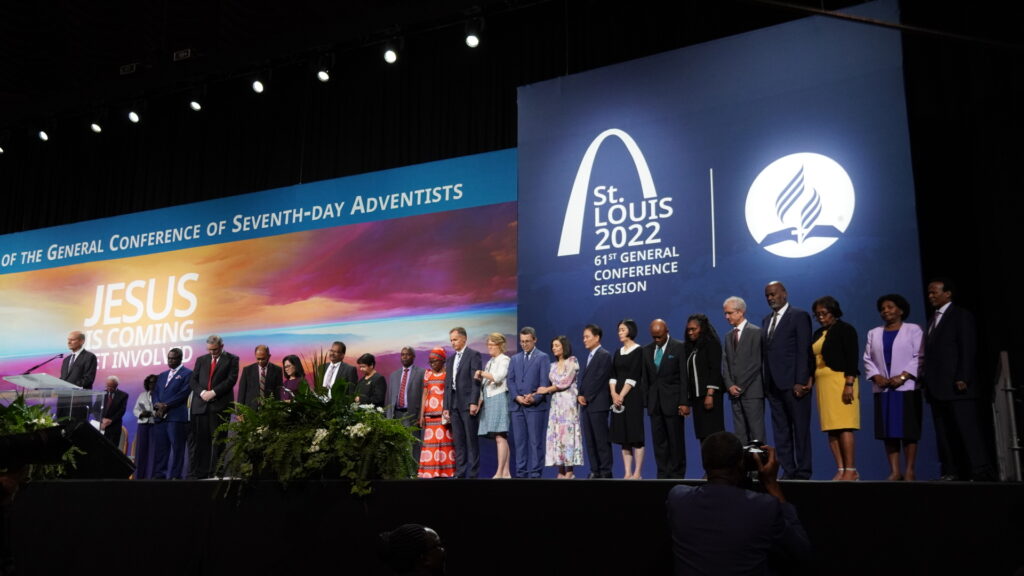 After being called as the director of the NSD Adventist Mission, he spearheaded projects such as Global Mission, Pioneer Mission Movement, 'I Will Go' Initiative, Mission to the cities. Particularly, he contributed in planting churches in unentered areas, sending and supporting PMM missionaries to various parts of the world, and in leading 'I Will Go' mission strategy as promoted by the General Conference. Between him and his wife, Sunhwa Shin Kim, he has grown up son, Hyeong Gyu, and a daughter, Bo Bae.
Dr. Kim holds a Doctor of Preventive Health Care from the Adventist University of the Philippines (AUP).
On the same date, the presidents of the 13 divisions around the world, including the Northern Asia-Pacific Division, were also elected.