The event, themed "Focusing on Our Vision," is being organized by the Northern Asia-Pacific Region Youth Department (Choi Ho-Young) and the Korean Union Conference Youth Department (Kim Hyun-Tae). It will take place from Tuesday, August 1st to Saturday, August 5th at Sahmyook University, Hankook Sahmyook Middle and High School, and Taegang Sahmyook Elementary School.
Over 4,000 members and leaders from Korea, Japan, Mongolia, Taiwan, and other parts of the North Asia region, as well as from the United States, the Philippines, Thailand, and various countries around the world, will be in attendance. The camporee has already garnered significant interest, with applications pouring in from outside the region.
The featured speakers for the event will be Pr. Ho-Young Choi, Northern Asia-Pacific Youth Director, and Pr. Andres Peralta, General Conference Pathfinder Director. They will shed light on the inspiring life of Joseph, who went from being a beloved son to being sold into slavery, only to rise as the prime minister of a nation. Their presentations will emphasize Joseph's unwavering faith in God and the steadfast pursuit of his dreams, inspiring attendees to seek a similar encounter with the God who guided him.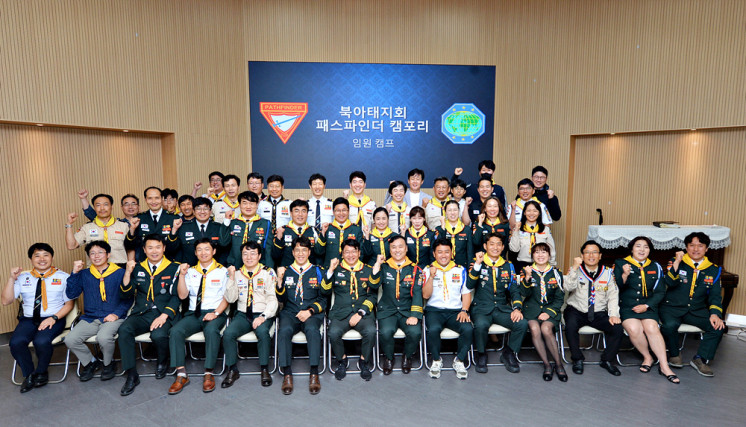 In a separate development, the Northern Asia-Pacific Division and Korean Union Conference recently held a Pathfinder Leaders Camp at the KUC Vision Center and Sahmyook University on March 27 and 28. Over 60 leaders, including representatives from local churches, conferences, officers, team leaders, and instructors, participated in the camp. The gathering comprehensively reviewed the progress made thus far, covering areas such as headquarters operations, field command, life management, and volunteering.
During the camp, a comprehensive update was provided on various aspects of the event, including order planning, functional booths, registration and supplies, on-site command and control, and more. Participants also had the opportunity to tour important venues such as the Samhyook University auditorium, gymnasium, dormitory, theology department, and classrooms, as well as the Hankook Samhyook auditorium and dormitory, to assess any specific requirements. Additionally, discussions were held on topics such as budgeting, housing distribution, transportation, safety, and assigned responsibilities, all aimed at ensuring a seamless and successful camporee.
The Camporee has established a Planning Committee, Operations Committee, and Registration Committee under the oversight of the Preparatory Committee. The executive committee, led by the Korean Union Conference Youth Department, has detailed the operational teams responsible for general affairs, finance and registration, order planning, booth operation, command and control, public relations, interpretation, and protocol.
Expressing his conviction in the endeavor, Choi Ho-Young, the NSD youth director, stated, "The Lord has called us to serve at Camporee. As we pray, Camporee will be bathed in prayer, and as we dedicate ourselves, Camporee will witness the dedication. The success of Camporee hinges upon our commitment. Let us surrender ourselves at the cross with a deep sense of responsibility. May we entrust our hands, feet, lips, and thoughts to the Lord," he encouraged.
Pr. Hyun Tae Kim, youth director of the KUC, shared his aspirations for the participating Pathfinders, saying, "Let us support and serve all the participants to create unforgettable memories, lasting impressions, and experiences of grace. We have diligently prepared to provide opportunities for their growth in leadership and spirituality. Let us stand united and devoted to making Camporee an event that brings glory to God."