The first ever Children's Camp for 7-12 year olds in Mongolia was a breath of fresh air! The green of summer was splendid. Fir trees and a carpet of green grass dotted with wildflowers contrasted refreshingly with what they had left behind. City kids accustomed to being hemmed in by the building boom in Ulaanbaatar, which has deleted many a square meter of play space, ran freely in the open outdoors. It was wonderful! Just what they needed – especially the boys. For them it was a welcome relief from the confines of indoors and the build-up of tensions in growing muscles in urgent need of activity.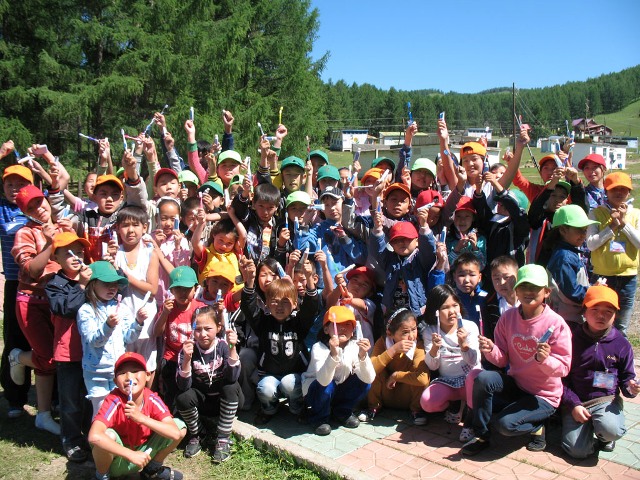 Our group of 40 children were accommodated in a Summer Camp where other children also shared the facilities with us although our Children's ministries department organized our own activities and let them know they were welcome to join us in listening to the Bible stories and health segments as well as in the crafts. Not only did these children join us but so did some of their teachers. Purev was delighted with how this turned into real child evangelism outreach.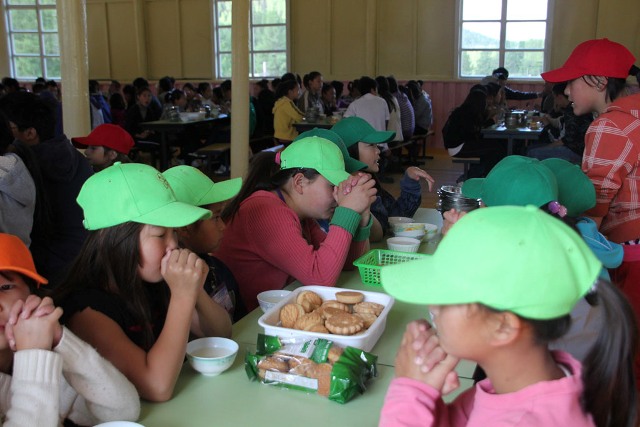 It was her desire during this time to establish with our children, habits that would train them to walk with Jesus. This included their own personal early morning devotions as well as an attempt to get them to encourage their parents to have family worship in their homes.
Coral Camps led out in the morning and evening worship times and Kimberly Coast – a visitor from California with her team, took charge of the other indoor activities.
The Teachers team organized the Mini Olympics – a highlight of the 3 day program which had the 4 teams engaging in relay races, sack races, skipping, tug of war, dog and bone games etc. Finally their energies turned to soccer.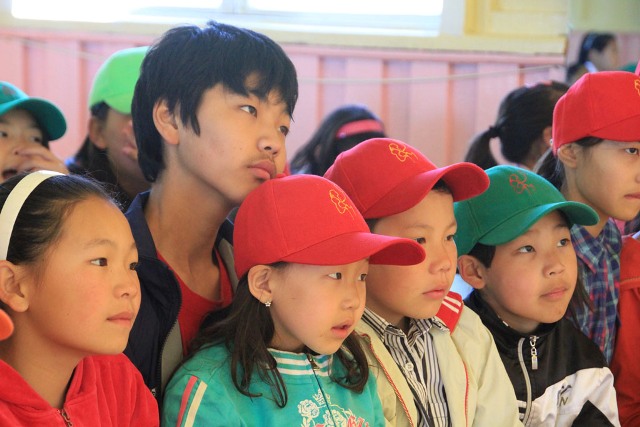 The camp personnel were so impressed with our program they sat in and took note so they could use our ideas for their own camps. They commandeered our room decorations, and wanted to hire our staff! One of their teachers – a backslidden Christian of another church wanted to know more about how he could revive his walk with God. He wanted to come to our church.
August 29, 2011, Mongolia