A seminar on the history and mission of Adventist-Laymen's Services & Industries (ASI) was hosted by ASI of the Northern Asia-Pacific Division (NSD) on April 1 and 2, 2023, at the Korea Union Conference Center.
The theme of the event was "History and Mission of Adventist-Laymen's Services & Industries."
Elbert Kuhn, associate secretary of the General Conference, and Dr. Philippe Baptiste, director of the North American ASI, were invited to lecture on various topics, including: "The History of ASI," "The Mission of ASI: Church Builders," and "The Business and Activities of the North American ASI."
Elder Song JongHyun, the president of NSD's ASI, emphasized the importance of understanding the purpose and direction of our journey while Kang SoonKi, president of the Korean Union Conference hoped that the seminar would inspire further development and cooperation of NSD and its affiliated organizations to hasten the Second Coming of Jesus Christ.
.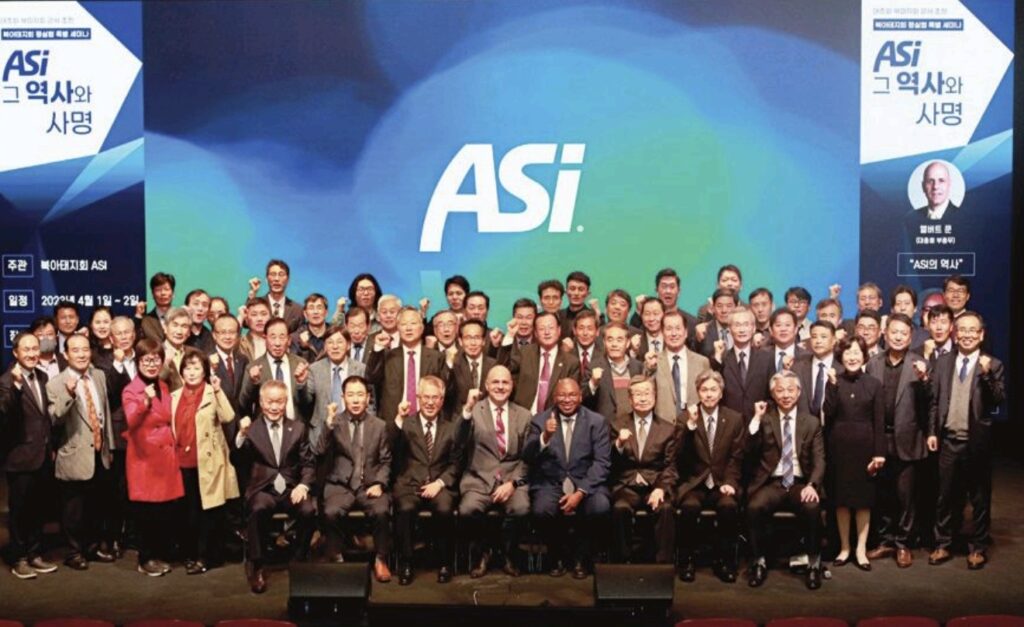 In the lecture Kuhn asked, "For what purpose are we here?" He encouraged the attendees to use their abilities for the glory of Christ and to work toward the mission of saving souls through their work.
In the seminar, Baptiste highlighted ASI's mission, vision, and purpose and urged everyone to use their abilities for the glory of Christ. He also emphasized that mission is a solemn task given to all of us and that anyone can witness to the gospel. ASI seeks to take the gospel to the ends of the earth by partnering with laity, pastors, and churches, empowering and encouraging them to actively spread the love of the cross. We must be passionate and engaged in ministry to spread the messages of the three angels. Members who attended the event stayed until the end and focused on the lecturers' messages. They agreed with the identity and role of the Peace Council and promised cooperation with an "Amen!" They also showed their determination and resolve to fulfill their mission.