Thank you, God, for pausing in life's moments to consider our responsibilities, opportunities, and possibilities, and for inviting young people to enter true service for You.
We pray that the youth will draw near to the cross of Christ, not only in our country but also in Taiwan, Mongolia, Japan, and the whole world.
Let us first cleanse the temple of our hearts, gather Christ within, and then become determined servants of God, adhering to pure principles and dedicating ourselves to Your work.
When trials come upon us, may we follow the leading of the Holy Spirit, looking with eyes of faith to the place where we last saw the light.
We will watch, pray, and eagerly anticipate how the Lord will use us, always remembering God's promises, approaching Him with empty hands.
In His infinite mercy and love, He has given us the light from His Word. As we scatter to our respective campuses to meet college students, we will give freely.
"For it is God who works in you, both to will and to do of his good pleasure." (Philippians 2:13)
November 4, 2023.
PCM 6th Missionary Representative: JooHyuk Jeon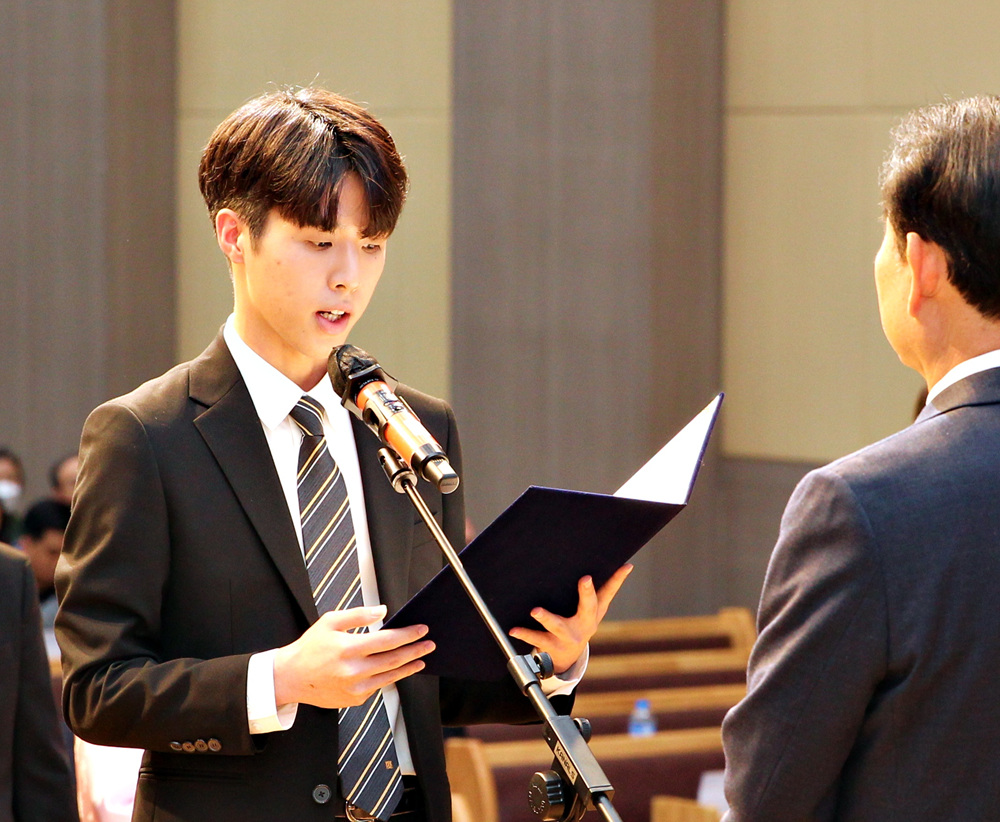 PCM 6th Missionaries (Mission: Taiwan):
Eunjin Ko, Major: Energy and Resources Engineering
Sunbin Kwon, Major: Theology
Soyeon Kim, Major: Piano/English Literature
Jiyoon Kim, Major: Chemistry
Hyewon Na, Major: Aviation and Tourism Foreign Language
Minjoo Park, Major: Cultural Planning
YoungIn Bang, Major: Chinese Studies
Seoyoon Lee, Major: Nursing
Jeon JooHyuk, Major: Aviation and Tourism Foreign Language
Yebin Cho, Major: Nursing
Kwanho Chun, Major: Mechanical Engineering
Ayumu Inada, Major: Theology
What is the PCM Campus Ministries?
The Public Campus Ministries (PCM) of the Seventh-day Adventist Church
is established to inspire Adventist students to be disciples of Jesus and
empower them to share the everlasting gospel on campus. Their mission
activity is to transform colleges, churches, communities, and the world at
large. The motto of PCM is: "Follow Jesus, Embrace His Mission, Change
the World."