Pastor Ted Wilson, president of the General Conference of Seventh-day Adventists, visited the country office of Adventist Development and Relief Agency (ADRA) Mongolia in Ulaanbaatar, Mongolia, together with his wife Nancy recently. He was accompanied by Pastor Kim YoHan, newly-elected president of the Northern Asia-Pacific Division (NSD), Pastor Han SukHee, president of Mongolia Mission (MM), together with MM Executive Secretary Nyamdavaa Dovchuren, MM Treasurer Angelina Pagarigan, and other church leaders on August 22, 2022.
The visit coincided with the former's visit for the 30th anniversary celebration of the Seventh-day Adventist church in Mongolia after the fall of communism in 1991.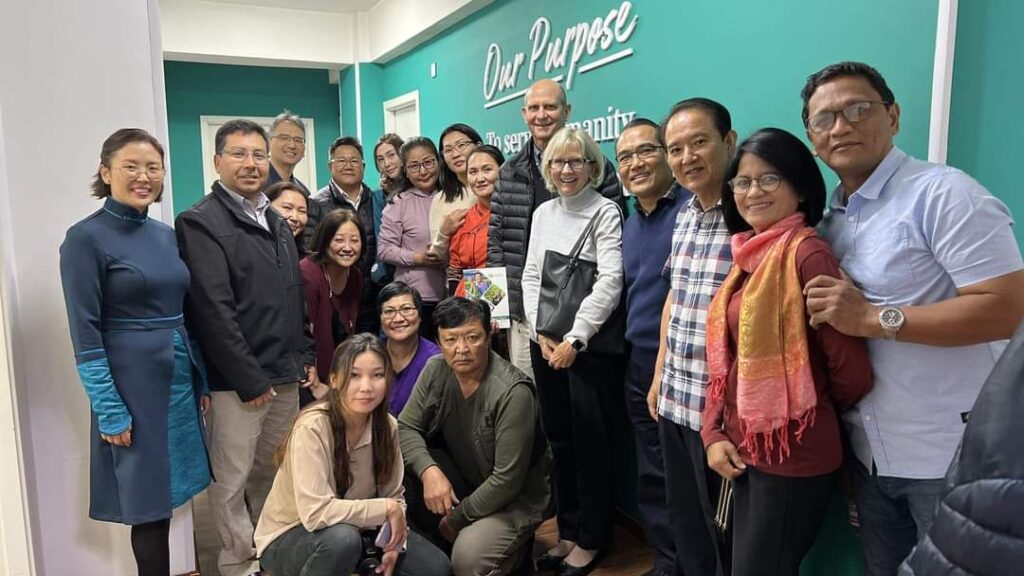 During the visit, the Adventist church leadership acquainted themselves in the work and ministry of ADRA Mongolia through a comprehensive presentation led by the Agency's Country Director, Windell M. Maranan. He shared the core area of operations is concentrated in the promotion of organic agriculture in the country after the central government recognized ADRA Mongolia's pioneering role of improving the sector and by contributing 89.2% of organic agri-products through one its projects.
Also, he shared the current country operations aligned by the ADRA Mongolia's general purpose of serving humanity so that all may live as God intended by ensuring that all means of work is done with justice, compassion and love based on the biblical mandate found in Micah 6:8.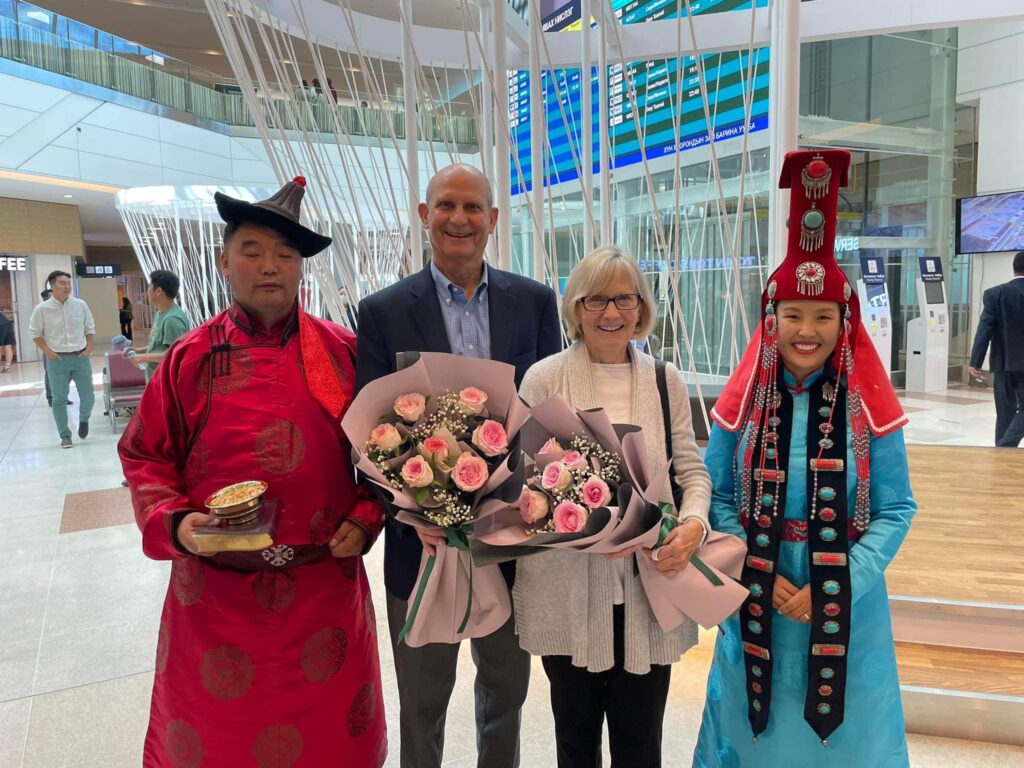 "Today we visited ADRA Mongolia headquarters to hear about the excellent community projects they have. Praise God for the wonderful ways they have of helping people physically, mentally, socially, and spiritually as Jesus did and through His power. I am personally touched and encouraged by learning and seeing the wonderful work of the church through the ministry of ADRA Mongolia here in Mongolia. On a personal note, please let me and wife be part of the excellent work that the team is doing on the ground as I pray and give a humble monetary contribution to be used to further the amazing work that you all do," said Pastor Wilson as he appreciated the team and the leadership and praise God for His blessings on the Agency's work and ministry.
ADRA Mongolia is one of the 130 country offices and operating globally under the Adventist Development and Relief Agency (ADRA) which is the official humanitarian and development agency of the Seventh-day Adventist Church established in 1956. It is mandated to demonstrate God's love and extend His ministry of compassion.