Sahmyook University's Graduate School of Theology held its regular academic seminar on May 18, 2022, at Bae ChangHyeon Hall on campus. Under the title "War and Peace: Christian Pacifist Beliefs." The seminar looked into the topic of war and pacifism from the Christian point of view. This topic was raised from the center of recent global discourse since the outbreak of the war in Ukraine.
The seminar brought together experts both from home and abroad, including keynote lecturer Daniel Heinz, professor at Friedensau Adventist University in Germany, and presenters such as Yeon GyuHong, professor at Hanshin University in South Korea, and Bae YongHa, general secretary of the Mennonite Church in South Korea.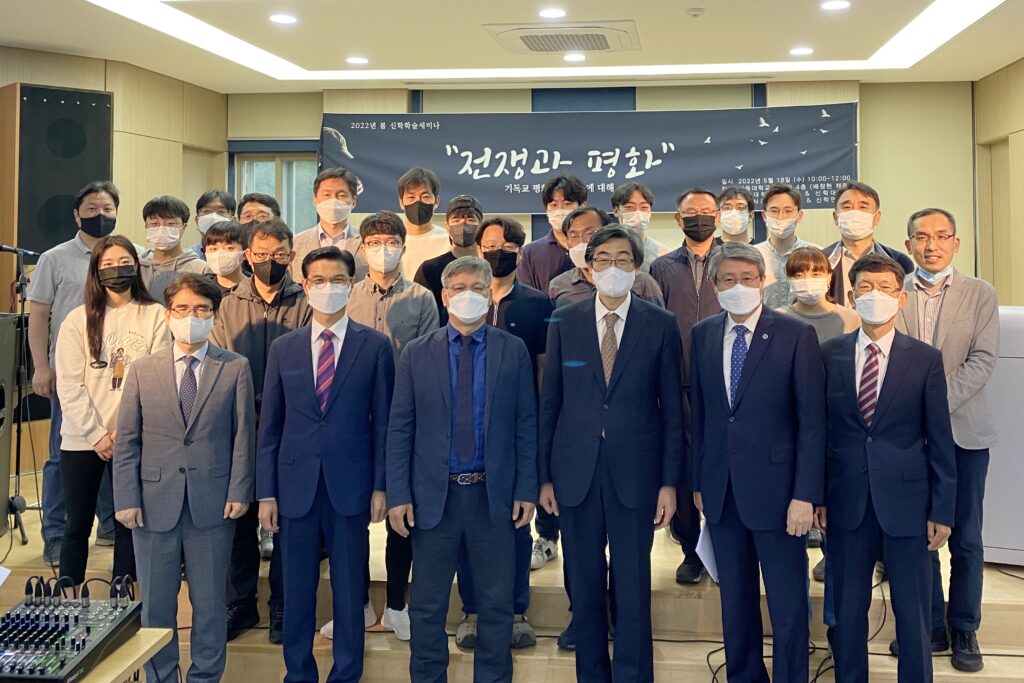 In a video lecture on "Pacifism in the Adventist Church in Europe," Professor Heinz presented a paper on the discovery of cases of Adventist soldiers in World War I and II who were persecuted for their conscientious objections and beliefs in unarmed military service, confirming their belief of the Adventist Church's take on faith and military service.
Following Heinz, Professor Yeon gave a lecture which enlightened the historical significance of the declaration on national unification and peace made by the National Council of Churches in Korea 1988.
General Secretary Bae had a presentation titled "Anabaptists' Pacifist Beliefs and State" from the perspective of the Mennonite. In his presentation, Bae reviewed the essence of Mennonite non-resistance and anarchistic view of state from a historical and practical point of view.